Podcast #1: Reflections on the camps and my interview with AOC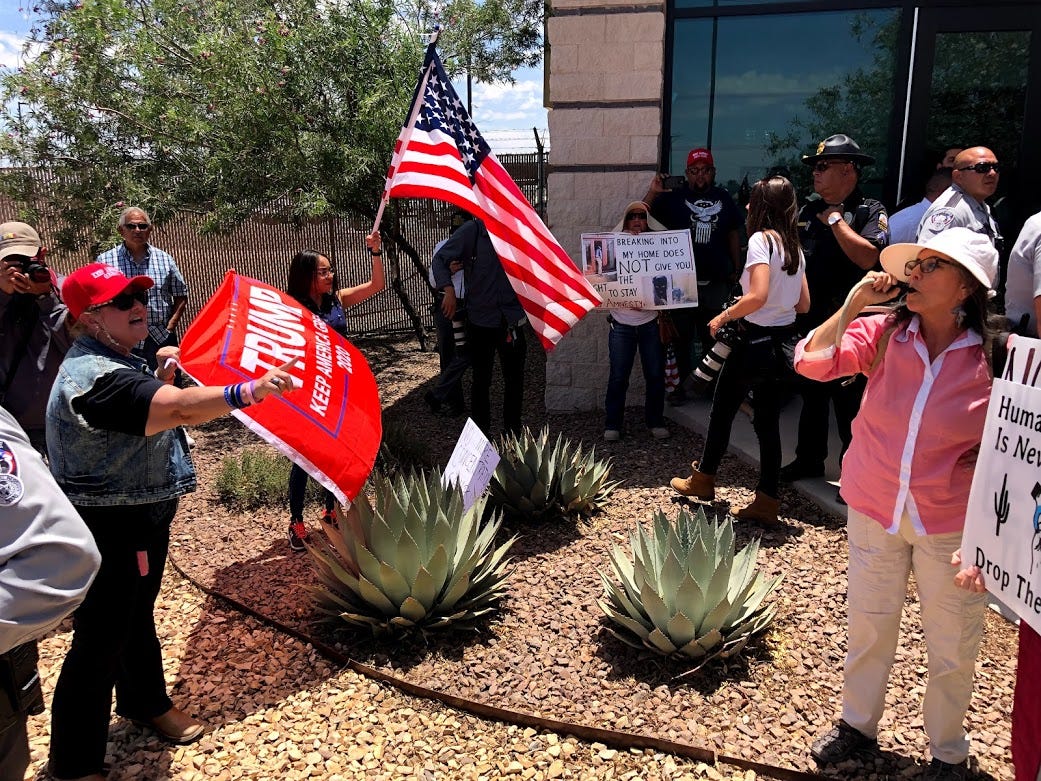 Happy Friday. Hope everyone had a good — and dry — Independence Day. This week I was on the U.S.-Mexico border, getting as close as I could to America's concentration camps.
I was following a congressional delegation led by Rep. Joaquin Castro of Texas. It featured most prominently Rep. Alexandria Ocasio-Cortez, the freshman Democrat from New York who has done as much as anyone in the country to bring attention back to this issue.
After the tour, I sat down for a one-on-one interview with Ocasio-Cortez — much of which I published as a transcript in Mother Jones.
I had other thoughts and reporting to share as well. I've done that here in the first-ever Long Version podcast edition, which you can listen to using the player above. It includes exclusive audio from that interview and the scene along the border.
Please enjoy and share.
And, if you haven't yet, sign up for The Long Version! You'll get the backstory others missed, the details they didn't bother to look for, and analysis you won't get anywhere else: